Those early British tourists had trouble reaching this alpine corner of Switzerland nudging Italy and Austria.
Then some of the world's most amazing railways were built to St. Moritz, with hundreds of tunnels through mountains, and high bridges over river gorges and today one can reach St Moritz by car, by plane or by train easily.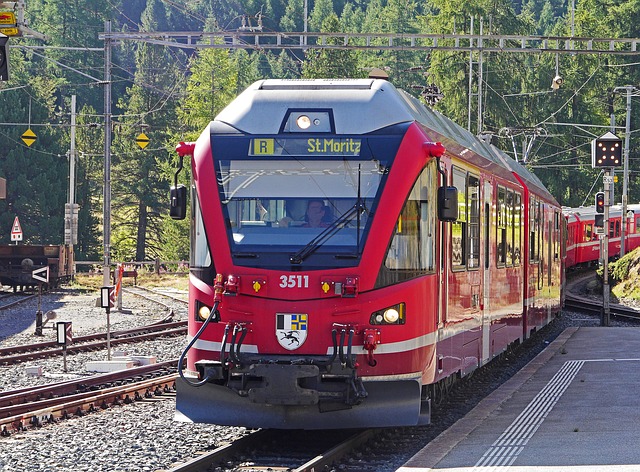 The Glacier Express makes a spectacular journey through these Alps from St. Moritz to Zermatt, taking nine wonderful hours.

Other well-known trains of the Bernina and Palm Express routes push past little farming towns below mountainside cattle pastures into Italy. The Rhaetian Railroad provides other narrow-gauge local services, always with a mountain or two in view.
Such a combination provides perhaps the easiest, most frequent, comfortable concentration of great rail journeys anywhere.
Trains from Zurich airport run frequently to Chur, the changing point to the smaller-gauge railway that leads into the dramatic alpine countryside around St. Moritz.

Europe's second highest airport, in nearby Samedan, just 5 km from St Moritz is open mainly for private and corporate jets.
It is possible to visit St Moritz by car, but the best experience is by using the train. However, if you have to get to St. Moritz by car, you can consult Google Maps for information about your exact route here.