Three of Switzerland's famous rail routes either start at or pass through St. Moritz.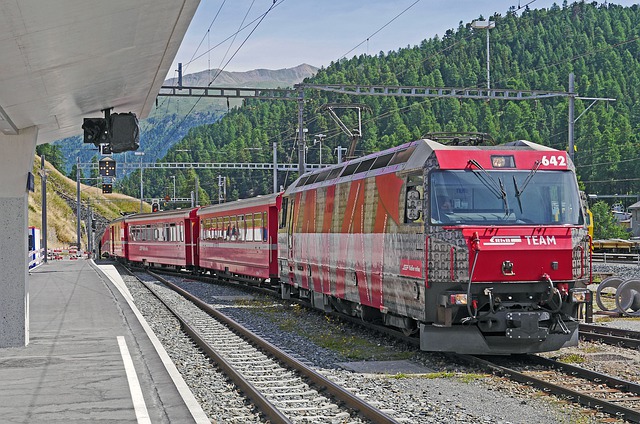 The classic Glacier Express, created in 1930, was restored to its former glory – and beyond – in 1982. Beginning at the depot in "downtown" St. Moritz, the 7 1/2-hour ride over the Oberalp pass takes you from the highest peaks of the eastern Alps to those of the western Alps around Zermatt (the final destination).
Along the way you journey over 291 bridges and through 91 tunnels. There are no sleeping cars. Some trains have dining cars while on others a snack cart comes around. Advance reservations are a must.
Or there's the Bernina Express, Europe's highest Alp-crossing railway. It starts in Chur (two hours northwest of St. Moritz), passing through St. Moritz on its way to Milan, Italy. It was relaunched in 1983, after the success of the Glacier Express. Groups, not individuals, need reservations.
In May 1987 a new route, the Engadine Express, was added, connecting St. Moritz to Vienna via Switzerland's only national park.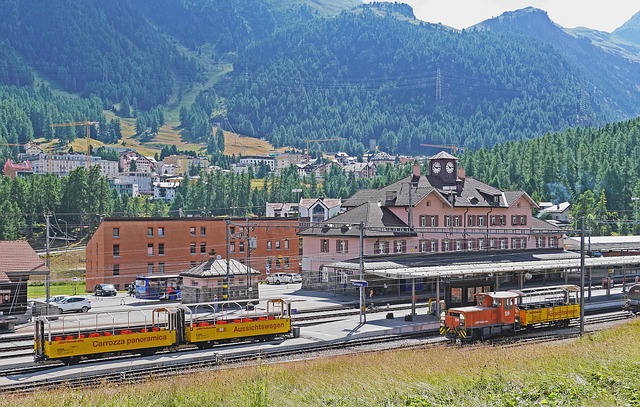 If you plan to use Swiss trains much, the Swiss Holiday Card is a good buy. You can get one for unlimited travel for four, eight, 15 or 30 days. The rate begins at about 266 CHF for a four-day second-class ticket.